Custom Metal Buildings in Silsbee, TX
We provide custom portable buildings, metal garages, and carports designed with precision and fabricated at the highest quality. Use our 3D estimator to design your own custom building now.
Silsbee Texas' Top Provider of Metal Buildings and Carports
Design Your Own Building Now
Looking for a building that fits all your needs? Use our 3D estimator to design a portable metal building and get it delivered to your house.
Call our building specialist today and order your designed building.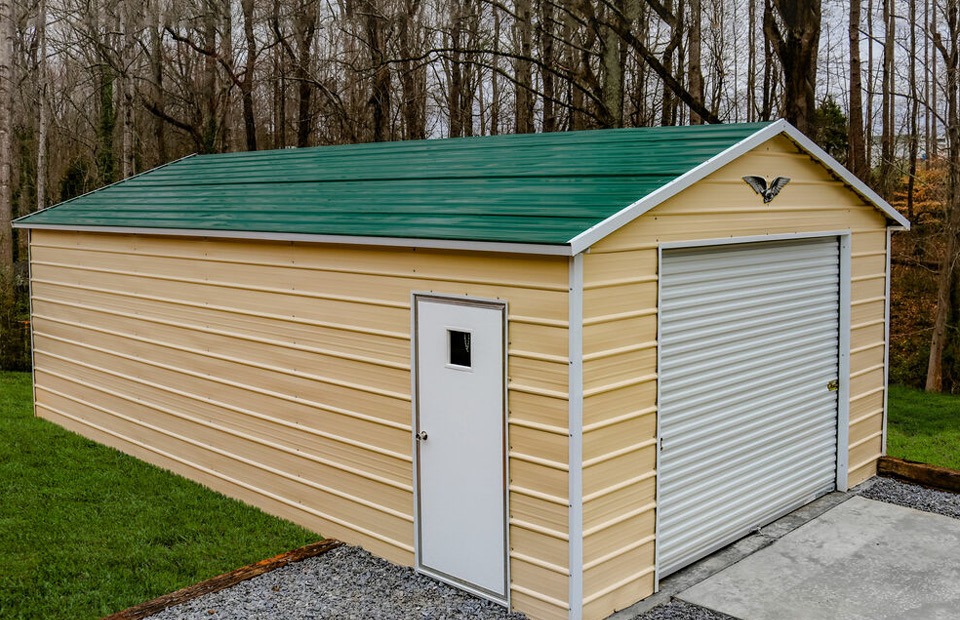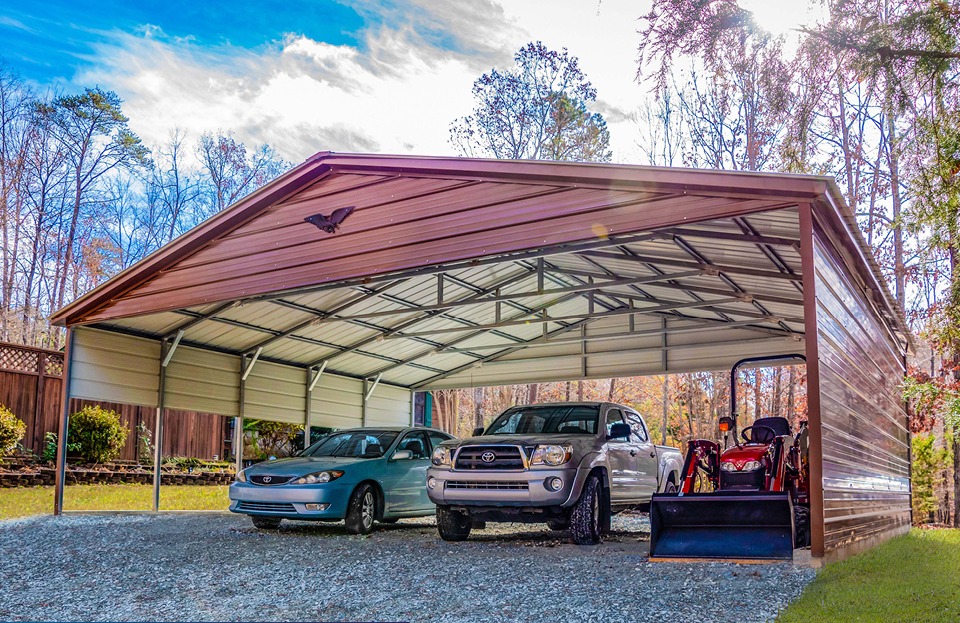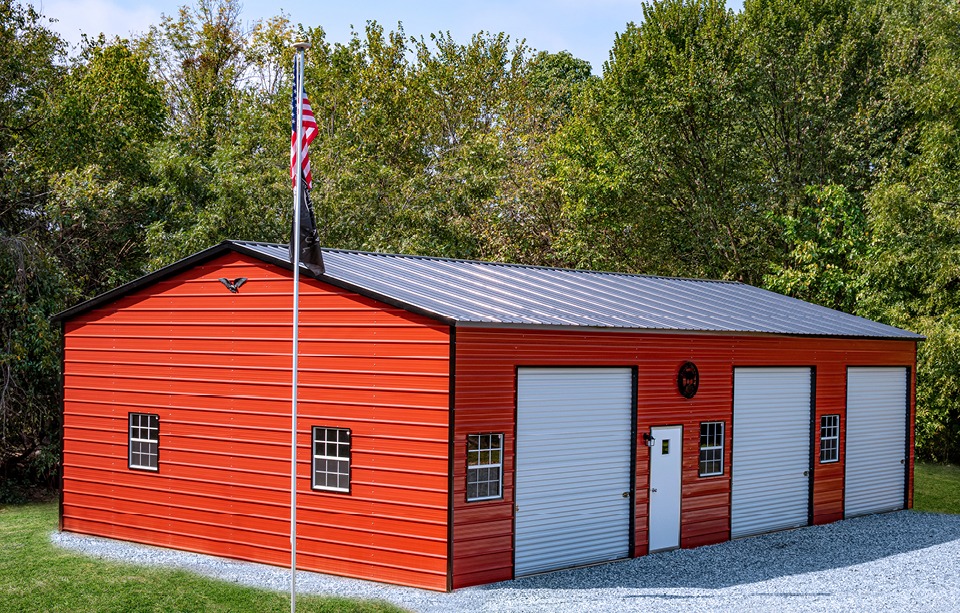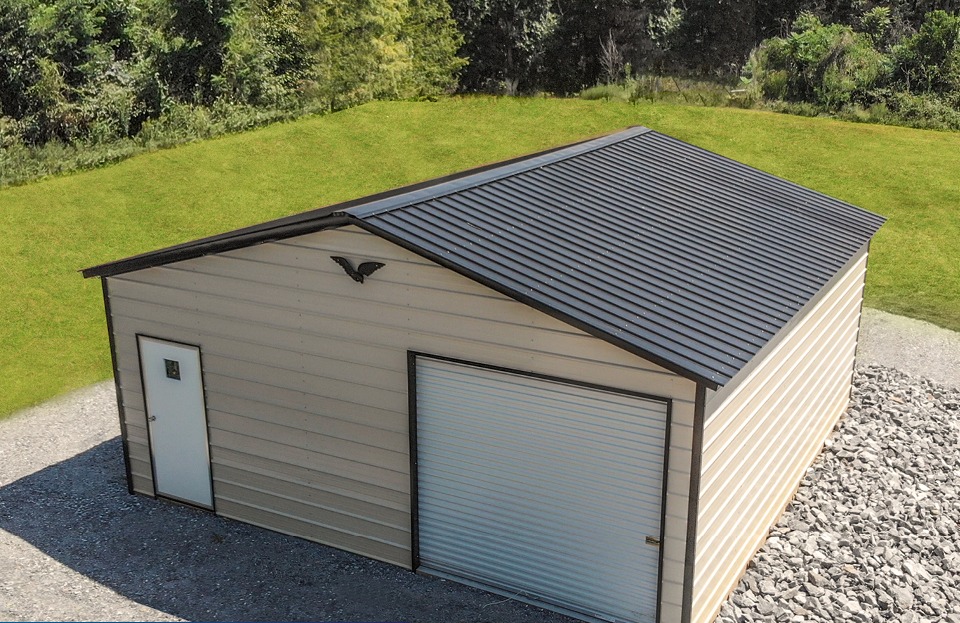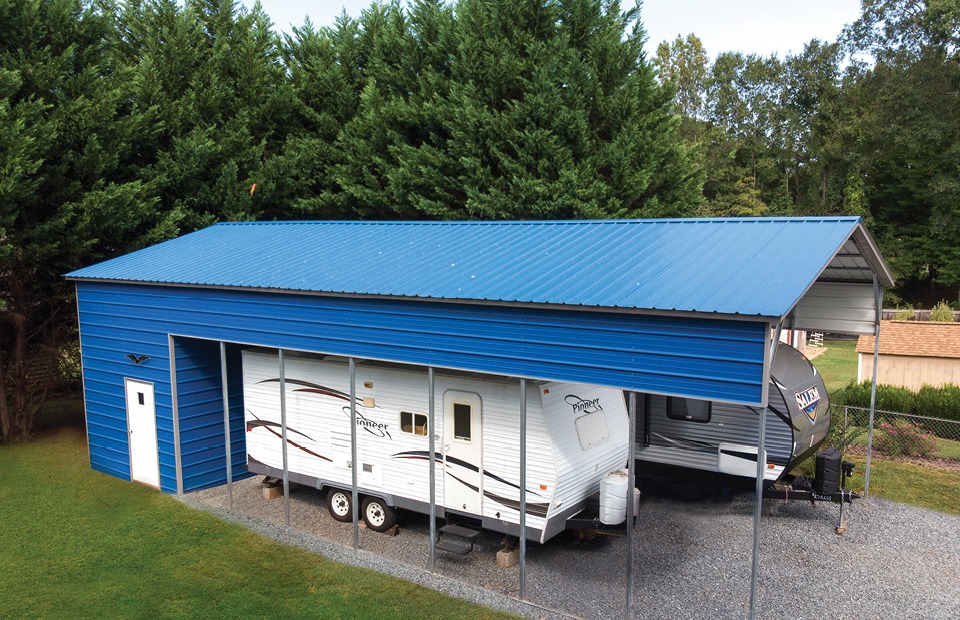 Roof Options
When it comes to your custom metal building, there are a few options for your structure's roof. All of our roofing material is guaranteed to last with proper care and maintenance. Our custom roof options provide our customers with cost-effective style options. These include:
Good
Rolled Eave
This option is also horizontally-oriented and includes gable end trim. This is our most cost-effective option when it comes to our roofing selection.
Better
Boxed Eave Roof
This option has horizontal versus vertical panels. This provides a residential look that often mimics the look of the roof of your home.
Best
Vertical Roof
This style tends to be the most popular, especially in areas that experience extreme weather. The vertical roof allows any snow, rain, or other elements such as debris from strong winds to simply roll off the roof. This helps prevent damage and guarantees the long life of your roof's integrity.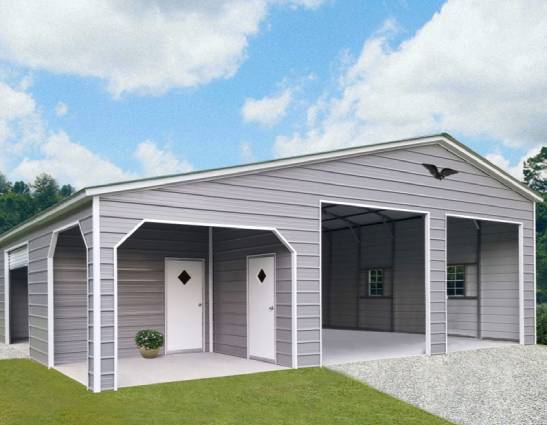 Custom Metal Buildings in Silsbee
Custom, prefabricated buildings are the best option for fast and easy upgrades to your outdoor space. In Silsbee, TX, Red Rover Buildings continues to be a reliable source for custom metal building options that are delivered directly to you. We believe in providing our customers with the best options for their space and the purpose of their building. We are a team of local experts who believe in the importance of providing quality material to our customers that is 100% American-made. We guarantee the best metal build prices and on-time delivery to all of our customers. At Red Rover Buildings, we are driven by the need to never stop improving. We are committed to providing exceptional customer care and the very best in quality products.
Custom Metal Garages and Sheds
Metal continues to be a top selection of material when it comes to siding and roofing for garages and sheds. This is because metal is flexible yet durable. It can easily withstand some of the worst weather conditions. Metal is also completely recyclable, making it a great option for those who are concerned with sustainability. When it comes to our customizable garages and sheds, we will work with you to determine the best size for your unique needs. Whether you need a storage space or a workspace, we can help provide a building customized to fit your style. We offer a selection of colors including barn red, pewter gray, black, clay, evergreen, and many more. Our metal garages and sheds are certified to handle large snow loads as well as extreme wind conditions.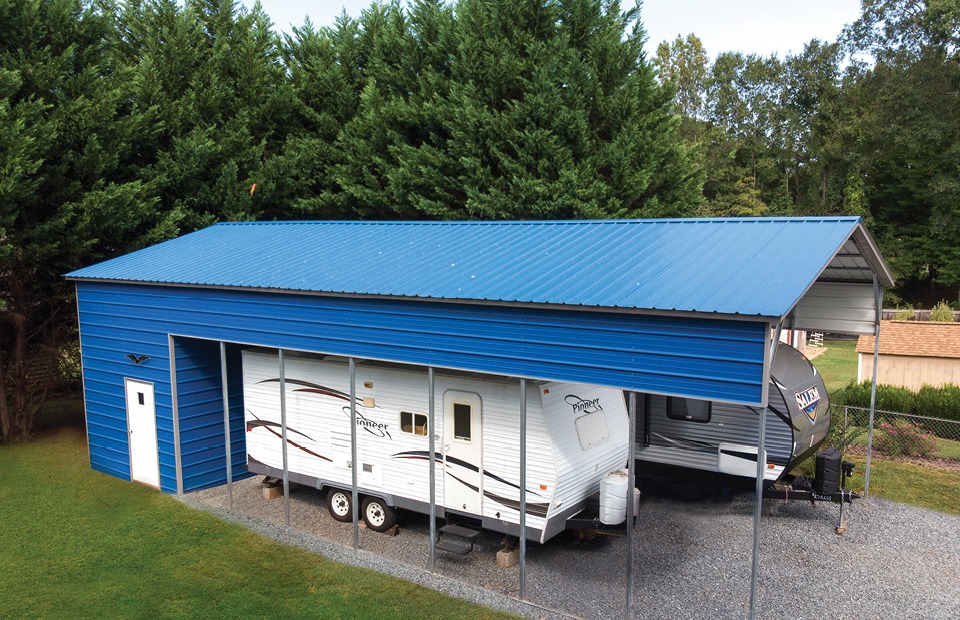 Custom Metal Carports
Carports are a great investment for those looking to protect their vehicles. We offer a range of size options that can accommodate any vehicle. Our carports are available in a range of colors to match your style and existing exterior. We offer a one-year workmanship warranty as well as a 40-year panel warranty. This helps to ensure the quality of our craftsmanship.
When you are looking for dependable, customizable metal building options, you can trust the experts at Red Rover Buildings. We can help you select the perfect structure for your needs. We guarantee your satisfaction. Contact us today.