Custom Metal Buildings in Texas
We provide custom portable buildings, metal garages, and carports designed with precision and fabricated at the highest quality. Use our 3D estimator to design your own custom building now.
Texas' Top Provider of Metal Buildings and Carports
Design Your Own Building Now
Looking for a building that fits all your needs? Use our 3D estimator to design a portable metal building and get it delivered to your house.
Call our building specialist today and order your designed building.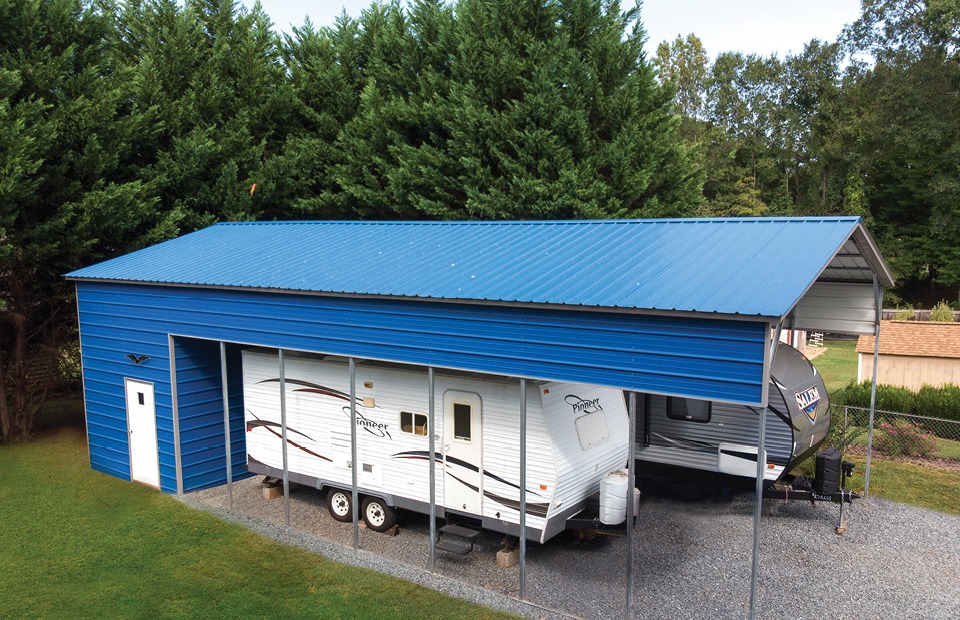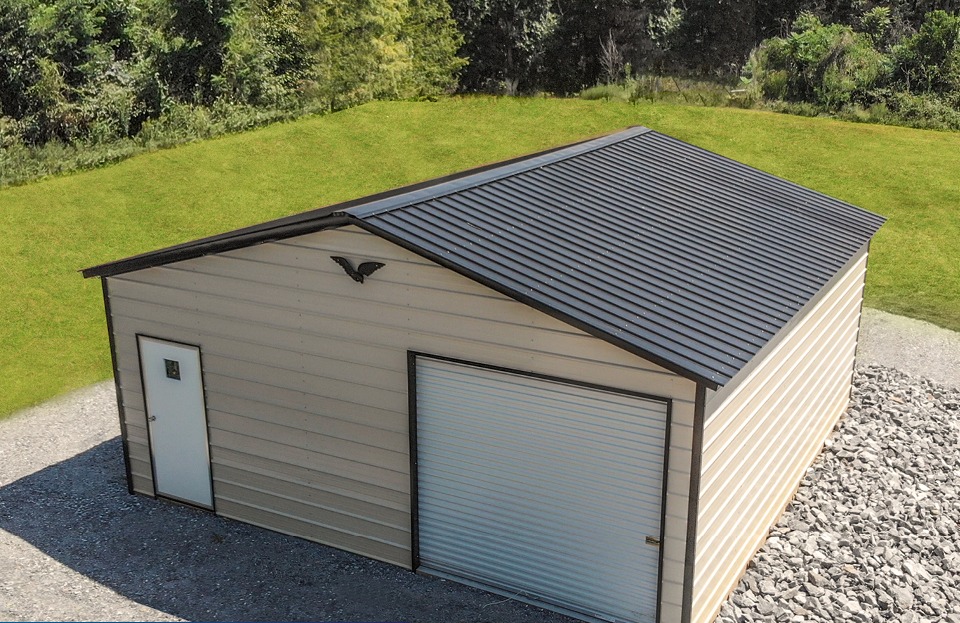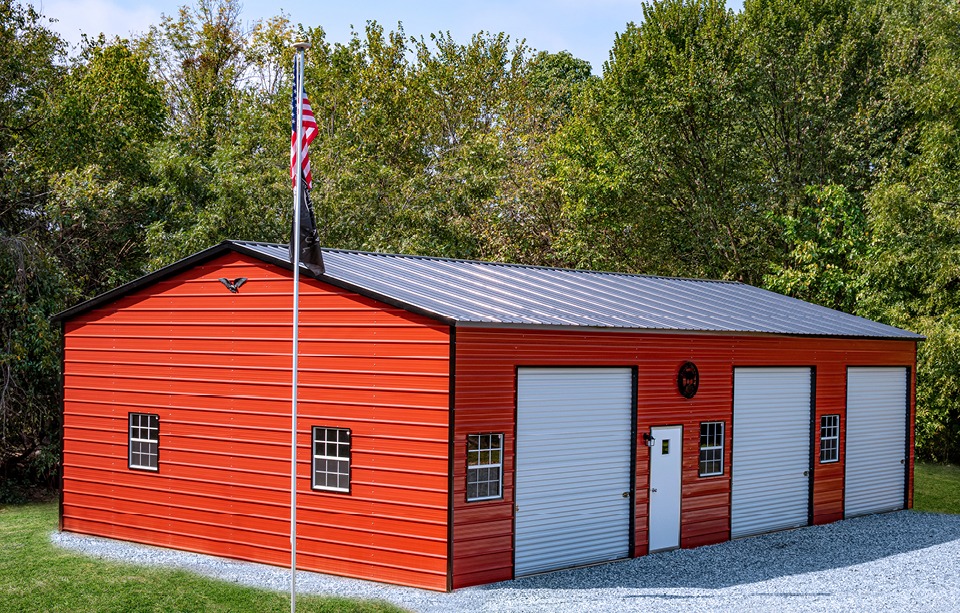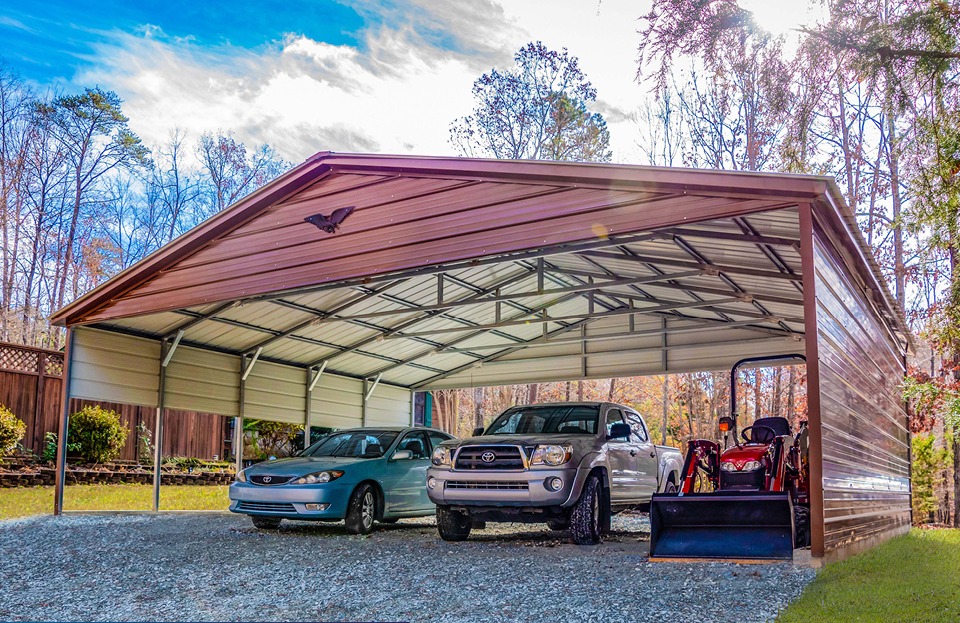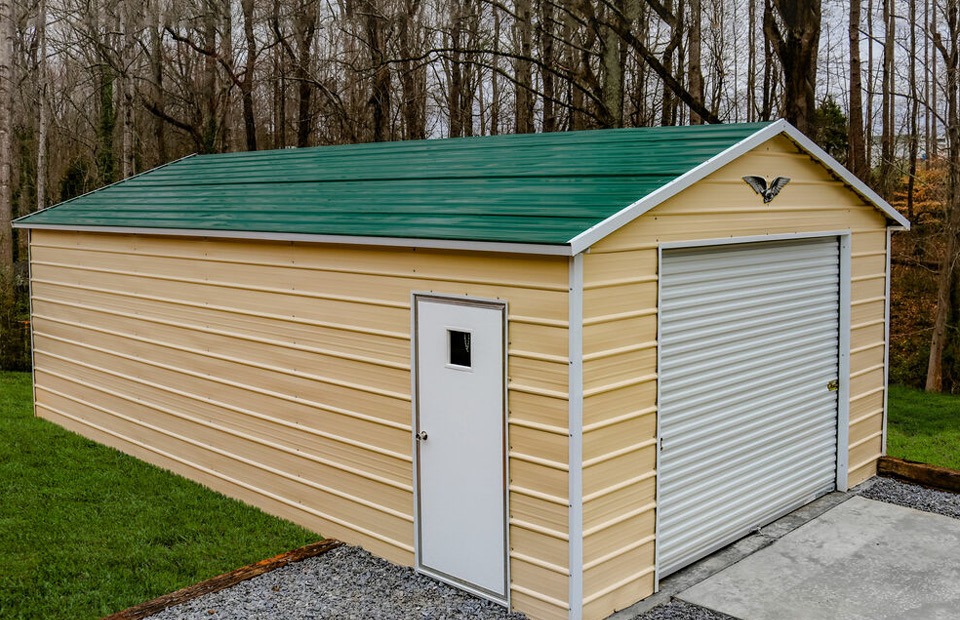 Good
Regular Roof
Horizontally-oriented roof panels
Gable end trim
Bend transition roof to leg
Galvanized steel frame
Better
Boxed Eave Roof
Horizontally-oriented roof panels
Gable end trim
Eave side trim
Welded pin transition roof to leg
Galvanized steel frame
Best
Vertical Roof
A-frame roof design
Ridge cap trim
Galvanized steel roof perlins
Welded pin transition roof to leg
Vertically oriented roof panels
Deep gable end trim
Deep eave side trim
Galvanized steel frame
Great peppol frendly,helpful,and vary knowable about the mental Buildings.
Great company great crew very professional, left no mess behind. Highly recommend
Great service from Braxton! Great communication too. It took about 3 months to build but he worked with me the whole way to get exactly what I wanted at the budget I was asking for!
I'm Very satisfied with my new building its exactly what I was looking for with a quick turn around I highly recommend working with Chase Foster he was on top of the whole process answering every question I had to even responding to my messages after hours 10/10
Sales, product, concrete, contractors and quality. I recommend Red Rover building company for your next metal building project. 5 - Stars!!
Chase was very helpful through the entire process even patient when the permit process from our parish took what seems like forever. Everytime I had a question or needed to change something, he was there to help and always responded back very quickly. Definitely happy with the help I got from Chase and when there was an obstacle,he did his best to take care of it right away!!
Thank you, Sarah Jaquay, of Red Rover Buildings for the excellent experience purchasing and having our RV Carport installed. You are awesome and everyone who participated in the setup and install was ready to do whatever it took to complete the job. It looks great. And will, hopefully, provide many years of protection to our travel trailer. Thank you, again, for your help and guidance through the purchase.
The staff at Redrover was very helpful. The whole process was easy. The crew that came in was good.Go talk to Sarah for your next shop.
Sarah was the most patient and informative person I have ever had to deal with. She made sure I got exactly what I was wanting with no detail or question left unanswered. Amazing service!
Bought a metal building from Sarah at Red Rover Portable Buildings. Process was smooth and delivery of our building was super fast! Thank you so much!
Our experience with Red Rover was exceptional. Throughout the whole experience, I rate the customer service the highest! Sarah in Orange, Texas is the most dependable, sweetest, dedicated customer service/sales rep I have ever known. I had so many questions and changed my mind so many times and she was always quick to reply or work on getting an answer for me! I feel like I've known her forever!She is your person if you need help! The service experience just seems natural to her and we are so thankful! We have recommended people to call her already!She ensured she selected great contractors to help us with concrete and the building. We had zero issues and build great working relationships with both contractors. We have even hired them to do other things for us.We are very thankful and look forward to working with Red Rover and Sarah again!
The salesman, Alex, was amazing. I told him what we wanted and he designed it exactly as I wanted it. The men whom came and assembled it was very respectful. The knew exactly what they were doing. I highly recommend Red Rover Buildings. They are priced right.
Great customer service all around. Chase was a wonderful salesman. Made our experience very pleasant. Great prices and fast delivery and installation. Would highly recommend Red Rover Portable Buildings and Carports!!!
Had a great experience with chase i highly recommend these guys
Chase is definitely the man to deal with. He walked me through this whole process from start to finish. It's pretty straightforward if you know what you want. My situation was a little complicated but chase remained calm and helped me out the whole way. Highly recommend him, and the crew that built the building. The building turned out great!
Our sales lady, Sarah, was great and answered all our questions in a prompt manner! Also the builders were professional and on time. We love our new shop! Thank you guys!
I was looking for a building, called and talked to Sarah @ the orange location. She was very helpful and knowledgeable, she helped me find a building that was perfect for what I needed. Thank you!
The whole process was super easy and the people were very friendly!! Would definitely recommend using them!!
Red Rover Building is the best when it comes to buying metal buildings! They make the process fast and easy. They take time to listen to what you're looking for and pay attention to the details! I highly recommend them if you're considering buying a metal building or carport.
Always treated with respect and and spoken to as priority being the customer. Overall great service and everything handled in a timely manner, no beating around the bush. Will come back and recommend others to do the same.
The sale was easy. The price compared to others was good. The lady the did the paperwork was great and helpful
Graceland Portable Buildings are the best building out there. Better yet if you buy one it comes with FREE installation and delivery!!!!
Great experience with this company! My salesman, Caleb, was both knowledgeable and prompt in response when I had numerous questions and concerns. He was pleasant to deal with and got me a great deal. The process was simple and he handled the transaction smoothly from start to finish. I would put 10 stars if I could, and I 100% recommend this company and this salesman! I couldn't be happier!
My first dealings with Caleb, was the purchase of a used portable building. He was really knowledgeableabout the building, and easy to deal with. I was so glad to find a company that stood behind their word, that I decided to give Caleb a chance at talking a deal to build a garage and small shop. I looked at the structure they had on sight. I really like the way it was designed. The money I saved by going with a metal building was about $7,000.00. Caleb handled all the paperwork and the crews to do the work. The crews were very friendlyand worked super hard. Caleb stayed on top of the work and the building turned out awesome. I'm very pleased, Red Rover, is a company that stands behind their word as well as the salesman. Thanks Caleb
The best place to buy Metal Buildings!!Honest and Reliable!!
I had the great pleasure of interacting and being helped by Mr.Scoggins. He was extremely professional and knowledgeable about what he had to offer! I will send more business his way!
Braxton help me to get my first cabin was quit everything was by phone 📱 the also give me 2 moth with no payment go see him oh Call Braxton he will help you
Friendly and fast service! Ask for Braxton!
Why Red Rover Structures?