Custom Metal Buildings in Lake Charles, LA
We provide custom portable buildings, metal garages, and carports designed with precision and fabricated at the highest quality. Use our 3D estimator to design your own custom building now.
Louisiana's Top Provider of Metal Buildings and Carports
Design Your Own Building Now
Looking for a building that fits all your needs? Use our 3D estimator to design a portable metal building and get it delivered to your house.
Call our building specialist today and order your designed building.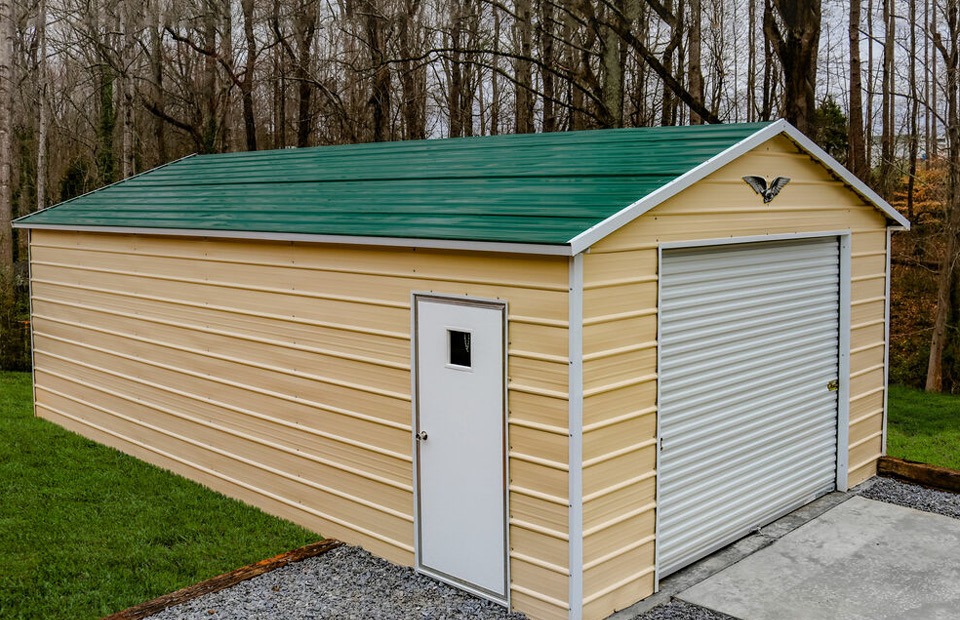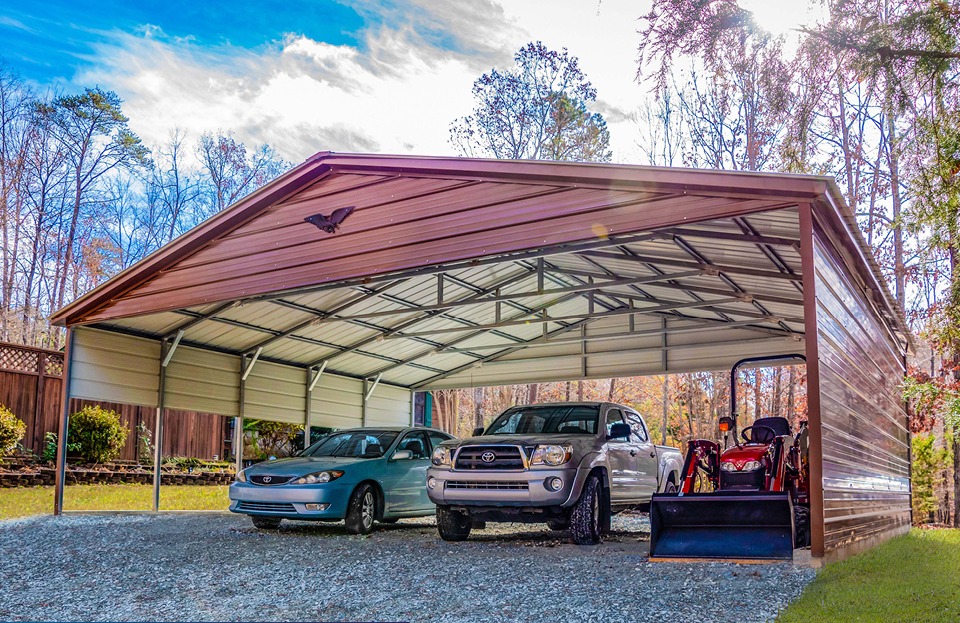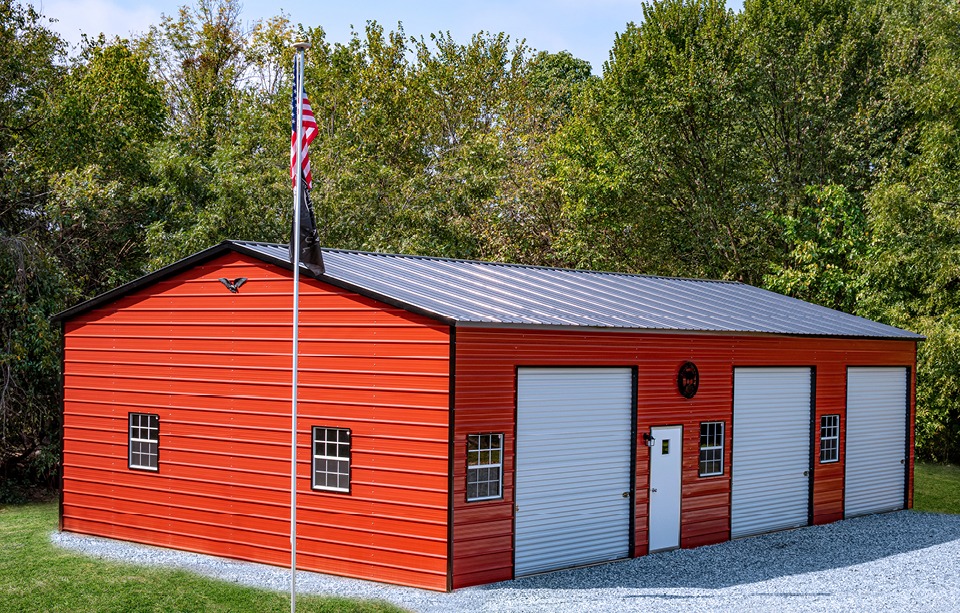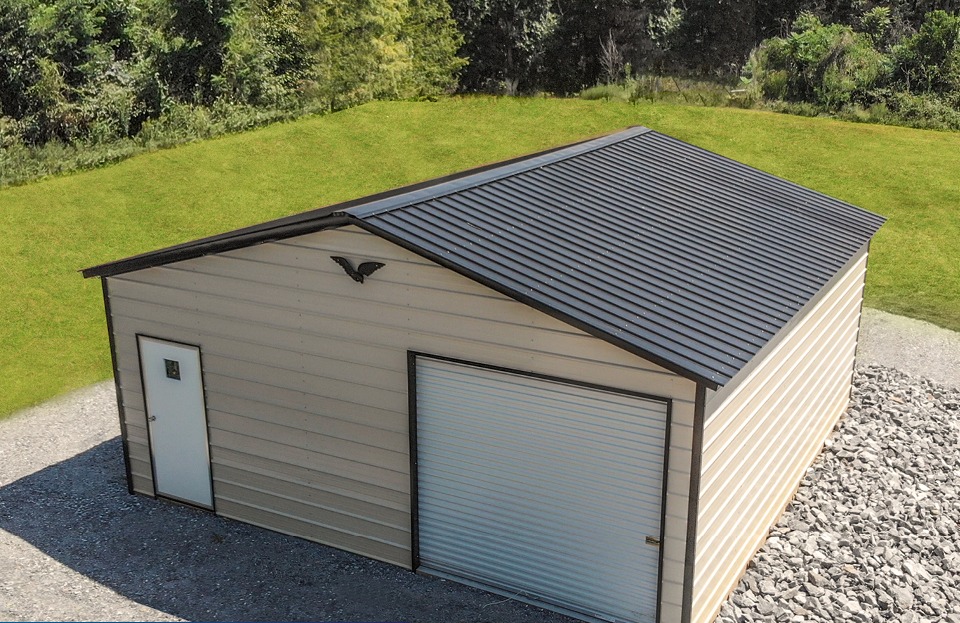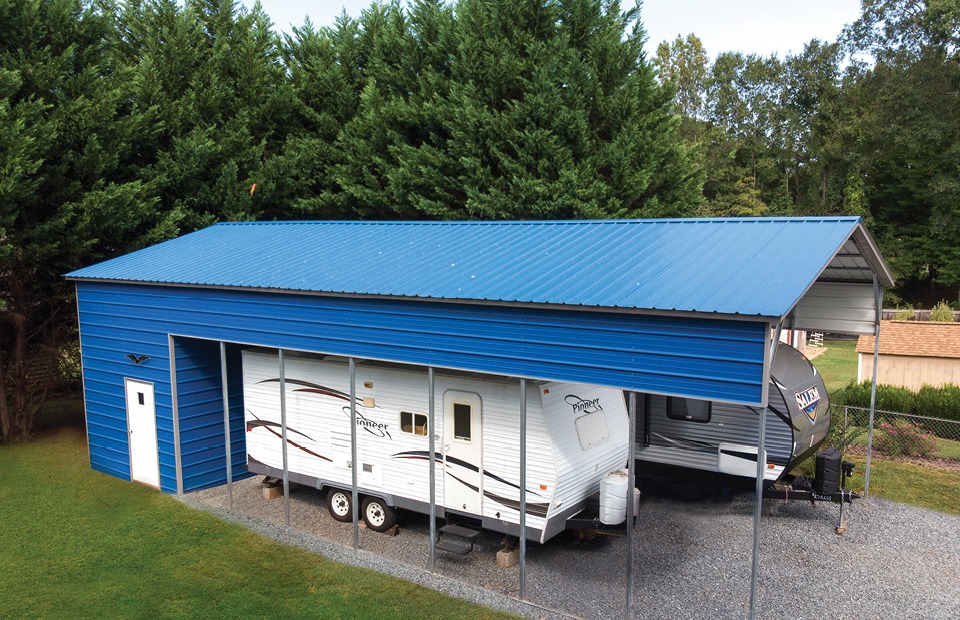 Roof Options
Red Rover Buildings provides a few different roofing options for our clients. Our rolled eave roof is our most economically priced option. This option has horizontally-oriented roof panels that include gable end trim. We also offer a boxed-eave horizontal roof that provides a more residential look. This roof option features sheet panels that run from side to side with no purlins or ridge caps. Our best option is the vertical roof. This is best for areas that experience extreme weather conditions. Rain, snow, and other weather elements slide off easily. Purlins or har channels are added lengthwise to make the structure more rigid and secure.
Good
Regular Roof
Horizontally-oriented roof panels
Gable end trim
Bend transition roof to leg
Galvanized steel frame
Better
Boxed Eave Roof
Horizontally-oriented roof panels
Gable end trim
Eave side trim
Welded pin transition roof to leg
Galvanized steel frame
Best
Vertical Roof
A-frame roof design
Ridge cap trim
Galvanized steel roof perlins
Welded pin transition roof to leg
Vertically oriented roof panels
Deep gable end trim
Deep eave side trim
Galvanized steel frame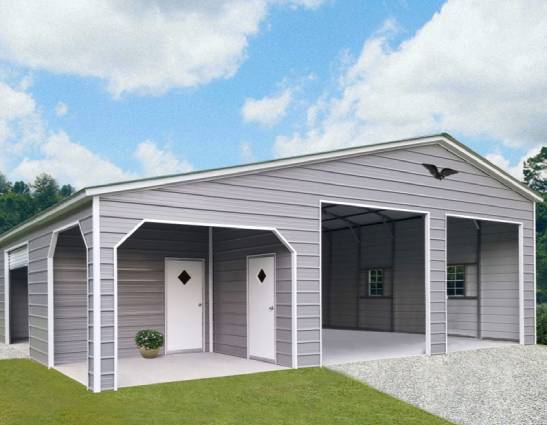 Custom Metal Buildings in Lake Charles
Red Rover Buildings continues to be a leading name in custom metal buildings. We offer custom metal garages, sheds, carports, and roof options. Metal is a quality material that can withstand harsh weather conditions and last a lifetime. It continues to be one of the leading material choices for both residential and commercial property owners. Metal building options are also great for those who are looking to use sustainable materials that can be recycled in the future. At Red Rover Buildings, we are committed to providing each client with quality products delivered with exceptional service and care. Our metal buildings are 100% American-made, and you'll always be working with a local expert who is dedicated to providing outstanding customer care.
Custom Metal Garages and Sheds
Your garage or shed may have more than one important function. You could be using it to store important items, equipment, or vehicles. It could also be your workspace or office. Whatever purpose our garage or shed serves, you want to invest in a structure that will last a lifetime. Our custom metal garages and sheds will provide you with top-of-the-line quality that you can rely on for many years to come. Our garages and sheds are snow-load certified and can withstand winds up to 120 mph. No matter what mother nature tries to throw at you, you can have peace of mind knowing your structure will remain safe and intact. We provide a one-year workmanship warranty, a 40-year panel warranty, and a 7 or 20-year rust-through warranty. We also offer a wide variety of colors to ensure your garage or shed matches your style. Our color selection includes black, evergreen, clay, slate blue, barn red, sandstone, pewter gray, and many more.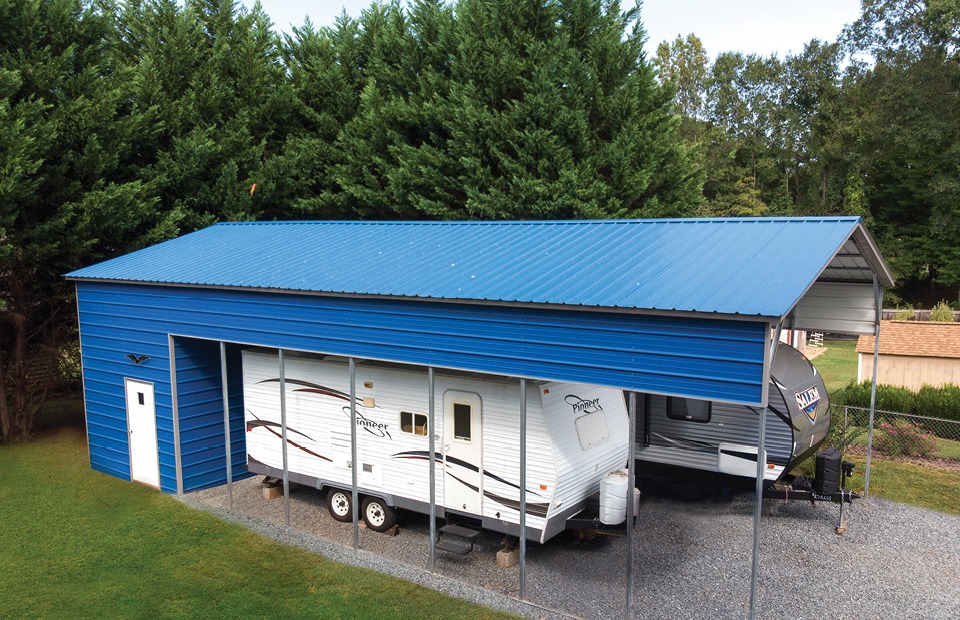 Custom Metal Carports
A carport is a great investment to protect your vehicle from sun and weather damage. Red Rover Buildings in Lake Charles, LA provides the best customizable metal carport options in the area. Our metal carports are designed to handle extreme weather conditions. This includes the burden of snow and withstanding the worst rain, wind, and other weather conditions. Our carports come in a variety of colors, ensuring that it fits in with your existing look.
Red Rover Buildings can provide the best in custom metal building options. If you are considering your options in the Lake Charles area, we can help. Contact us today to learn more about what we can do for you.